Kitesurfing in Kos
Kitesurfing on Kos - experience an action-packed holiday in Greece

Are you longing for sun, beach and sea? Then a holiday on Kos is definitely for you! The Greek island of Kos is one of the most popular holiday destinations in Europe, but still offers numerous hidden spots where you can enjoy your free time to the fullest. Kos is also a real hotspot for kitesurfing. Whether you're a beginner or a pro, kitesurfing on Kos is a stress-free and fun sport with plenty of space on the water.
more infos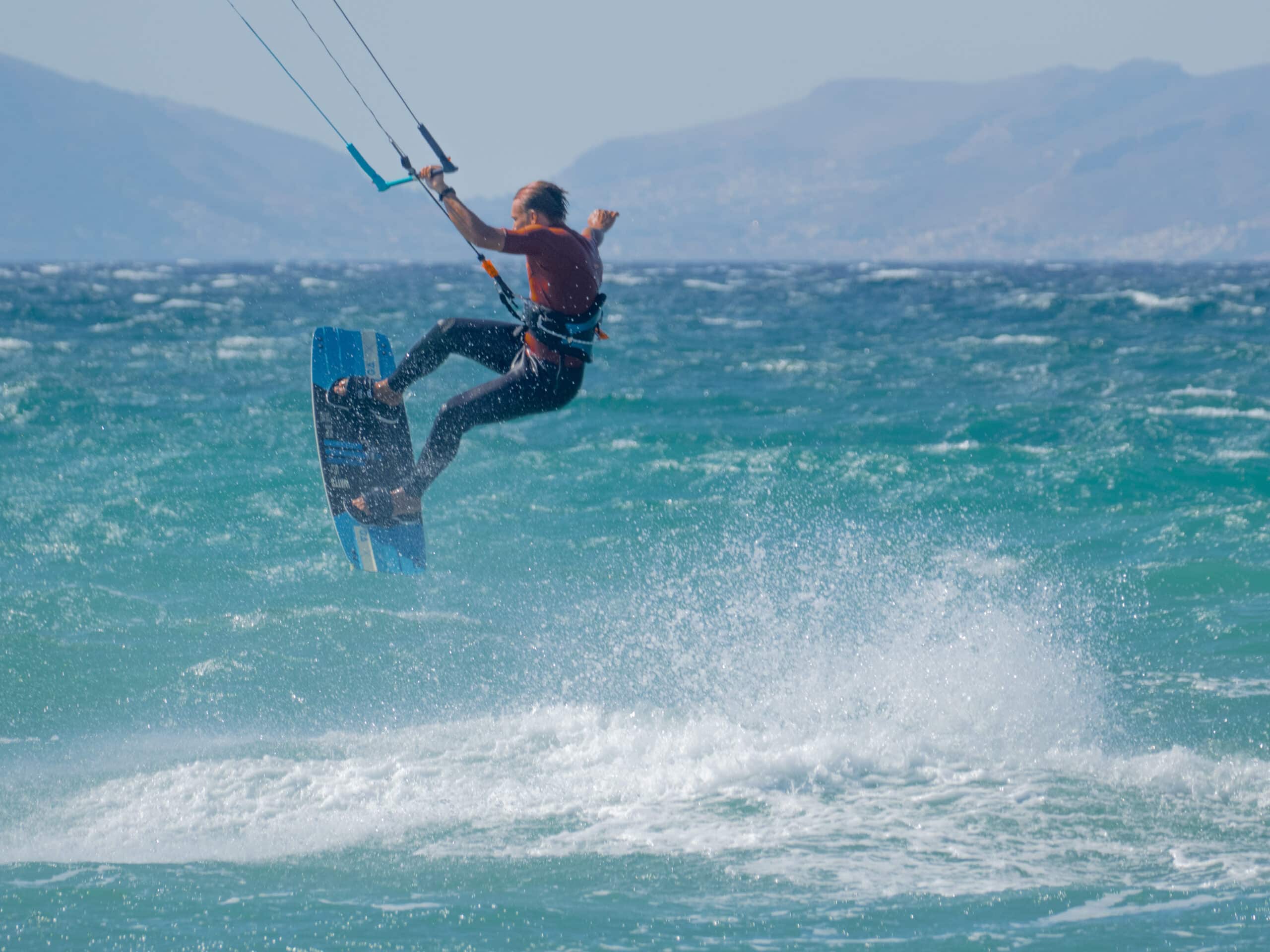 Kiteboarding Holidays in Greece
Kitesurfing on Kos - an island for holidays in swimming trunks
Of course, in Greece, holidays by the sea are the top priority. And this is especially true of the sunny island of Kos, which is just under 50 kilometres long. The relatively flat island can be explored very well by bike. If you like to travel by moped, it takes just one hour from the capital to the other end of the island. Enjoy the long, kilometre-long sandy beaches that you will find from Tigaki to Mastichari. There is usually a good to strong breeze, which invites you to go kitesurfing on Kos. If you just want to swim in peace and quiet, you can discover some hidden coves on Kos. Don't forget to end the day in one of the fantastic tavernas and share the impressions of kitesurfing in Kos with friends and family. The island's tavernas offer cheap and delicious food and the taverna owners are very usually open and friendly. Just try your way through the many mezes - the typical Greek starters - and experience the true taste of the Greek island of Kos.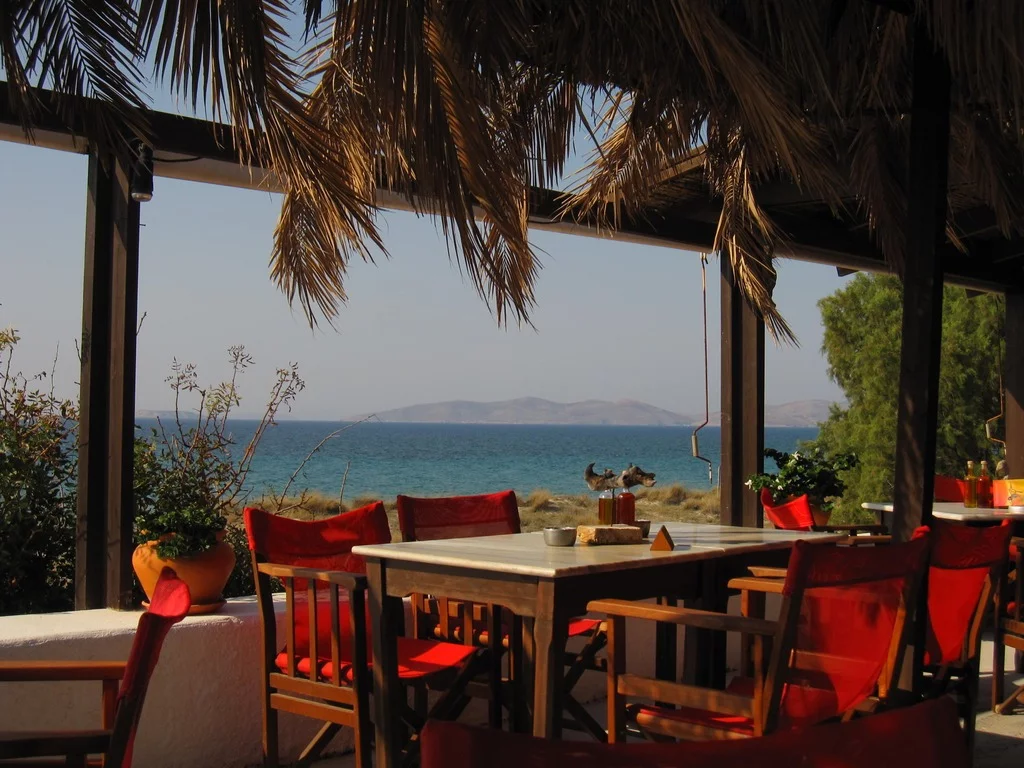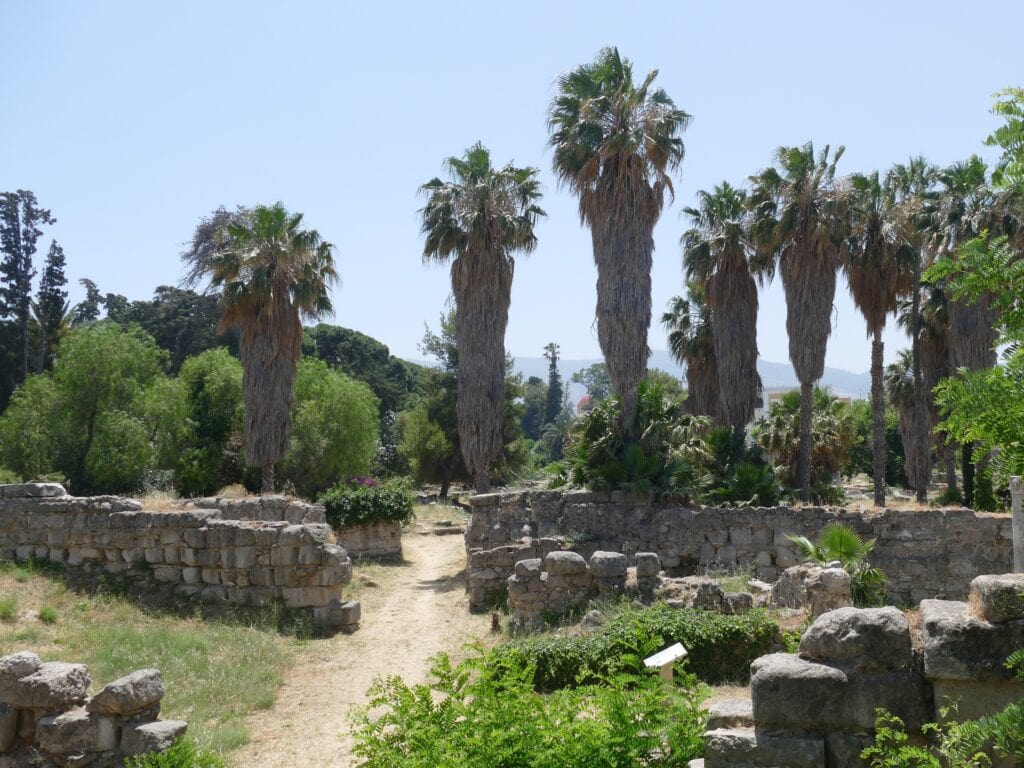 Kos is not only suitable for activities by the sea. The island, steeped in history, also has several ancient sites to offer, which you can even discover while shopping in the capital Kos. These include, for example, the Johannite fortress of Neratzia and the plane tree of Hippocrates, a tree named after the ancient doctor, which, however, is not 2,400 but only 500 years old. Of great importance, however, is the Asklepieion, an archaeological site that extends over several terraces and features imposing, marble flight of steps. The monasteries near Kefalos are also well worth seeing. If you are going on a kitesurfing Kos holiday, you should definitely take the time to visit these history-telling places in between. Afterwards, you can head back to the Kitesurfing Kos Center Fun2Fun in Marmari.
Kitesurfing in Kos at Fun2Fun Sailing Center

We recommend booking a holiday flat or hotel not far from our surf centre for your kitesurfing Kos holiday. You can then enjoy kitesurfing in Kos early in the morning or late in the afternoon after a wonderful island trip and take advantage of the good winds. Our Sailing, Kiting and Windsurfing Centre for kitesurfing in Greece is located on the north side of the island, more precisely on the outskirts of Marmari. Two areas await you for kitesurfing on Kos: a kite zone and a windsurf zone. Here you have plenty of space and safety to really enjoy kitesurfing in Greece and let off steam. When kitesurfing in Kos, beginners certainly benefit from these zones and experienced kitesurfers will find ideal conditions a little outside the training zones, such as deeper water and usually two to three knots of wind force more. Just come to us for kitesurfing on Kos to take part in one of the courses. Our team of instructors will teach you with a lot of professionalism, experience and fun what really matters when kitesurfing on Kos.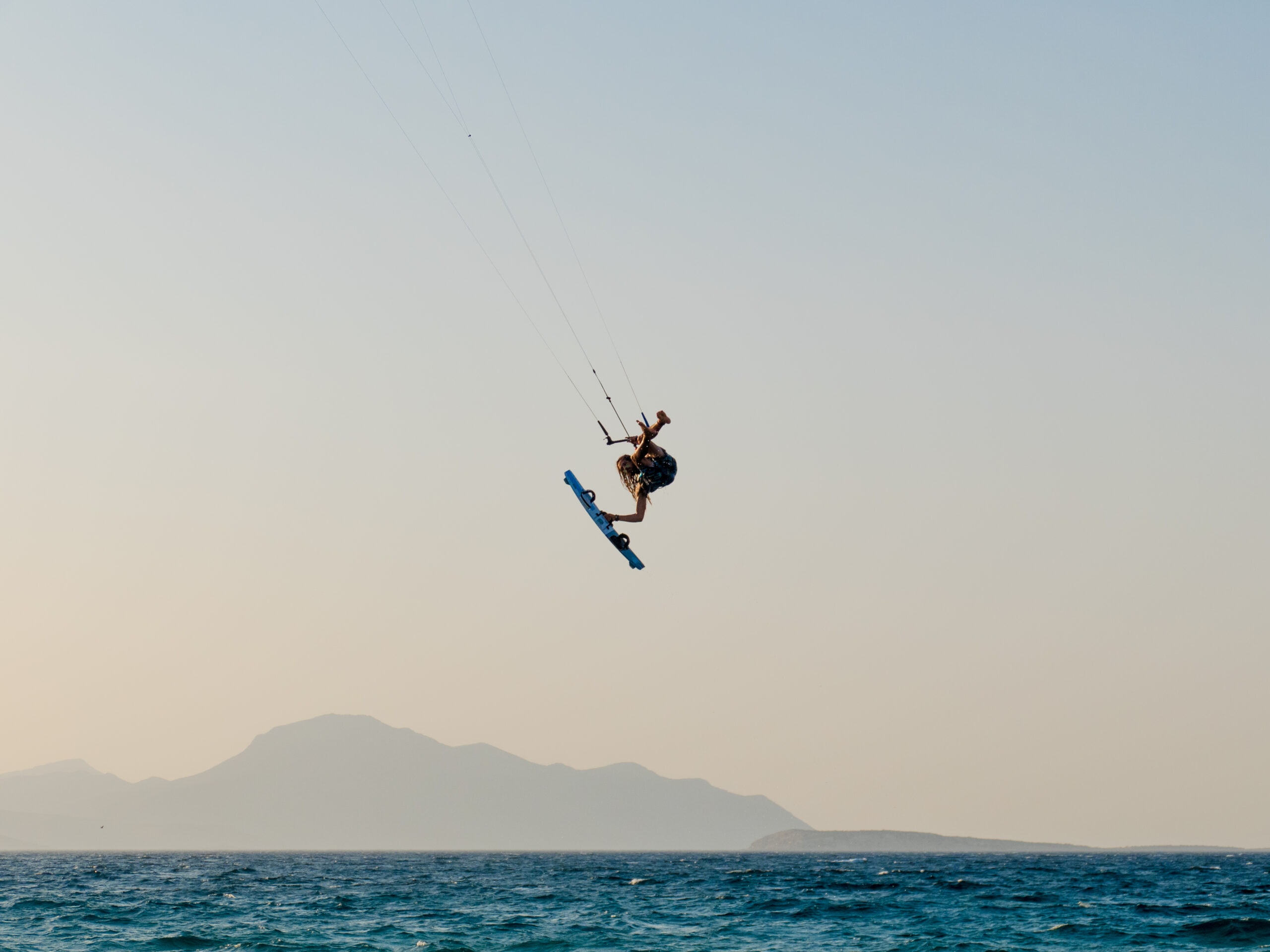 As a beginner, you will learn the theoretical basics of technique and safety as well as a lot of practice steering on the beach during the six or ten-hour course, always in two-hour units. Already in the second unit, you can start directly on the water. But don't worry, we won't leave you alone on the board. At the beginning we start as a group consisting of max. 2 students and one instructor, as well as only one kite. Here you will first learn the complete kite control before you start with the first metres on the board. As soon as you are fit for the next steps, you can rent a board and kite on your own under supervision. You can also book the Kitesurfing Kos intermediate course right afterwards. You will then learn how to hold the kite at altitude and perform your first basic jumps. This means that you will be constantly supervised during your attempts on the kiteboard, so that nothing is guaranteed to happen. Unlimited surfing fun is guaranteed when kitesurfing in Greece! And of course, as an experienced kitesurfer, you can simply borrow your equipment from us and venture out into the vastness of the sea. We are also happy to offer you private lessons at any time to hone your kitesurfing skills in Kos. You can find out how much the private lessons, the equipment rental and the kitesurfing courses cost in our prices section! If you wish, you can also take your VDWS kitesurfing licence with us.