Your surf center in Kos, Greece.
Under the leadership of Domi and Nadine and with the motto "just be on the water", Fun2Fun brings variety to your beach holiday. Whether it's windsurfing, kite surfing, sailing, SUP or canoeing - with years of experience, professionalism and a lot of fun the Fun2Fun team has been taking you out on the water since 2006.
Domi has been on this beautiful island for much longer, which was teeming with surfers in the early 2000s. At that time, Domi was still working as an employed surf instructor and got to know the most beautiful corners of the island early on. Like so many who once came to Kos, Domi has remained loyal to this island in the south-eastern Aegean. So it was not surprising that he himself aspired to run a centre one day.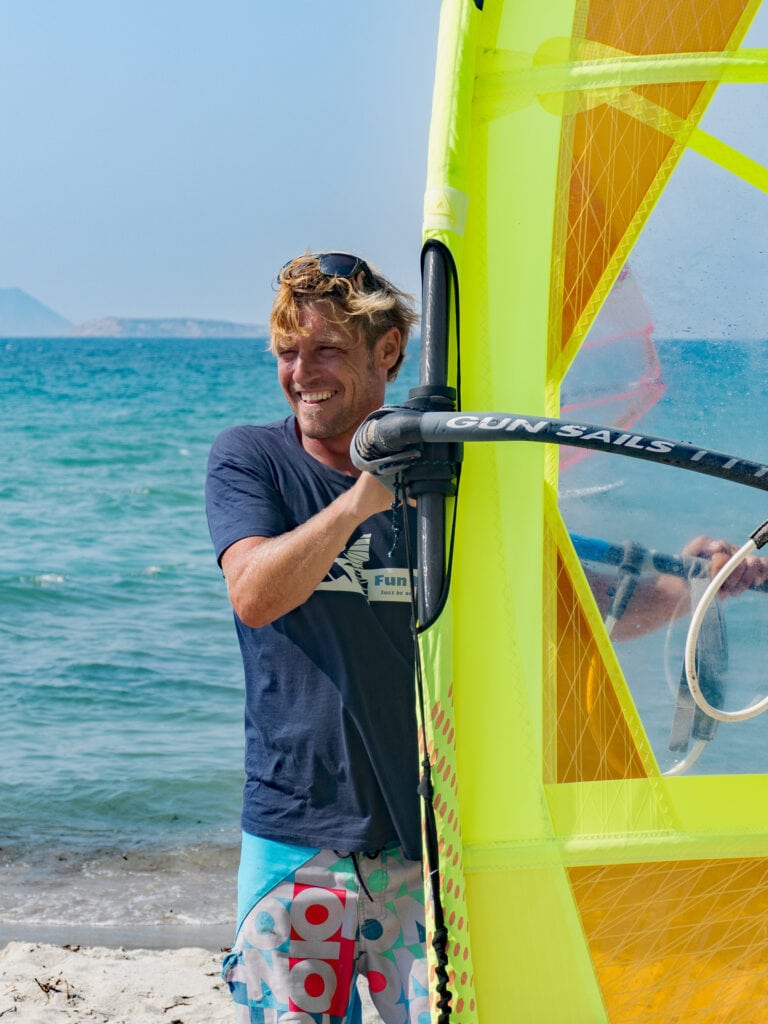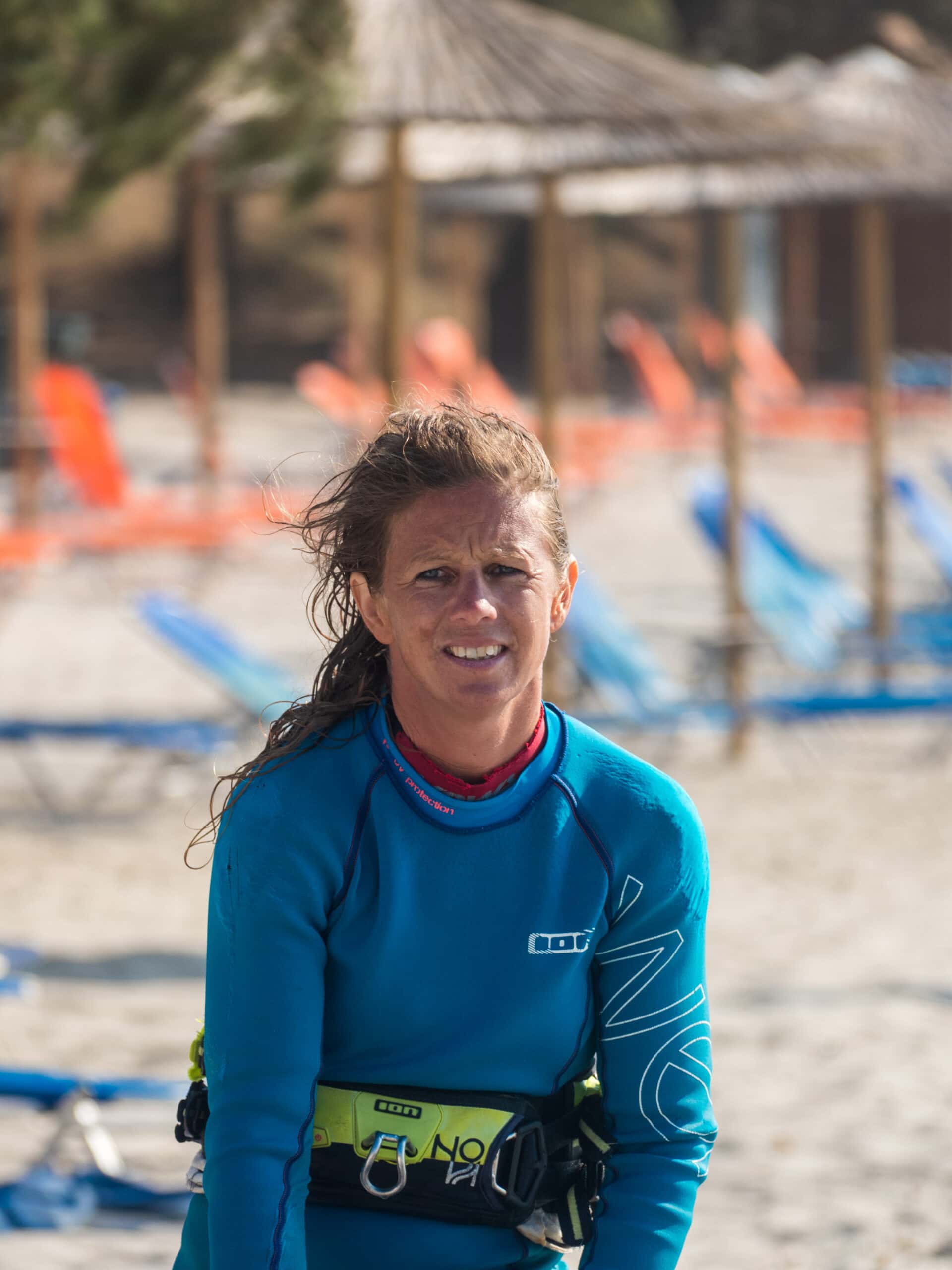 This station he found on the outskirts of Marmaris, in the middle of the dunes. With the incomparable white sandy beaches and turquoise waters at its doorstep, this section, which the Fun2Fun team can call home, is one of the most beautiful places on the island.
Besides Domi, Nadine and the children of the two surf enthusiasts have also found their home on the island. Nadine in particular is completely absorbed in sailing here. With her enthusiasm and experience, she always manages to teach even experienced sailors a few tricks of the trade, who then find many words of praise and can end their holiday with a smile on their faces.
The boys - Noah and Elia - are true Greeks. Born on the island and raised on the beach, the two are known for their inventiveness and open-minded nature. If you are looking for a secret hideaway, you are in good hands with them.
Our team for you
The Fun2Fun team consists of an experienced and well-rehearsed team that teaches you according to the methods of the VDWS.
DOMINIQUE & NADINE

Management